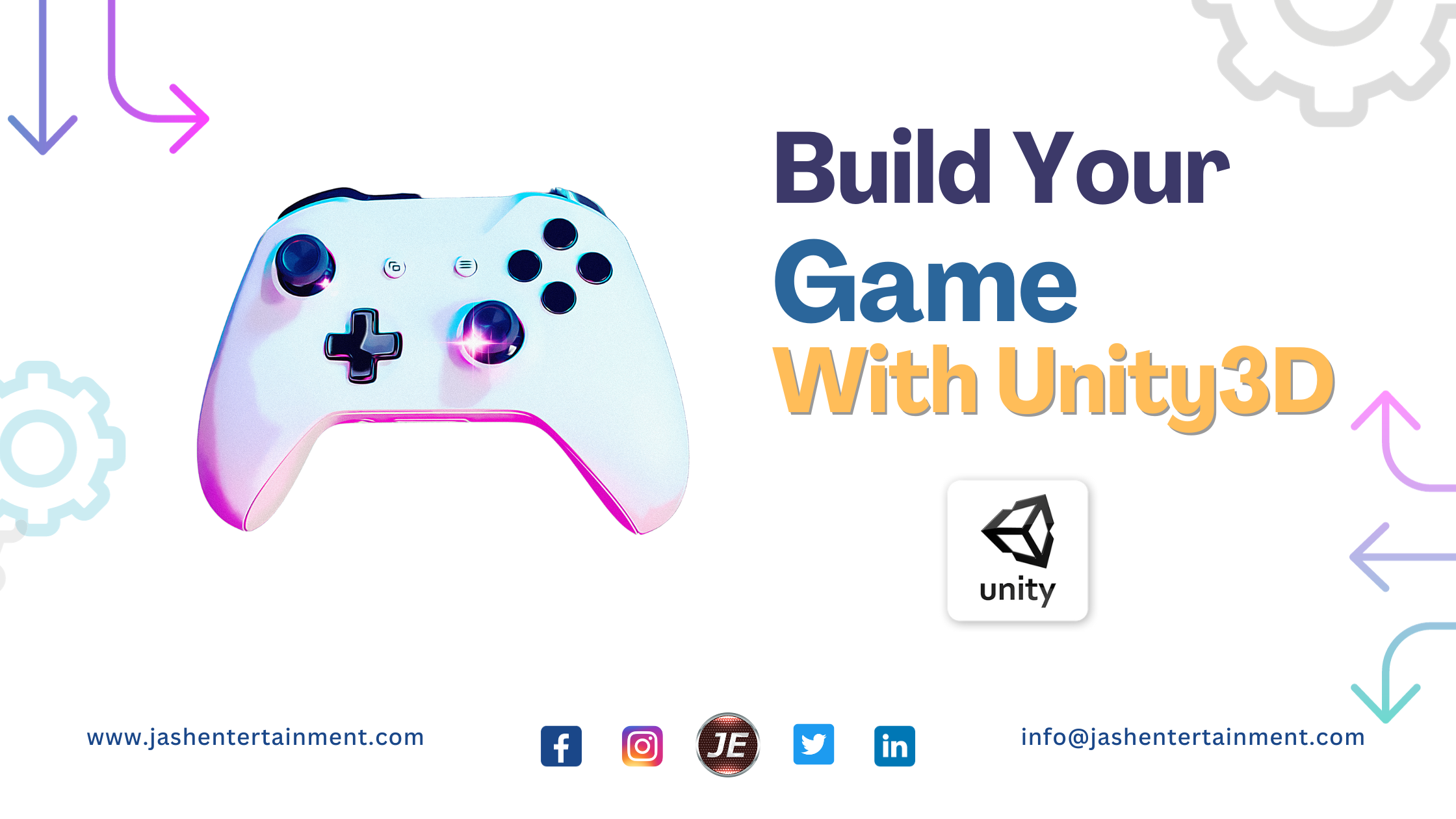 "Unity 3D: Powering the Gaming Industry with Unmatched Features"
In the fiercely competitive world of game development, Unity 3D stands tall as the go-to engine for creating captivating and immersive gaming experiences. With an extensive array of cutting-edge features, Unity 3D has solidified its position as the industry's top choice. Here, we delve into what makes Unity 3D the best gaming engine, backed by an impressive list of key features.
Key Features of Unity 3D:
Cross-Platform Compatibility: Unity 3D allows developers to create games for multiple platforms, including PC, mobile, console, VR, and AR. This versatility minimizes development time and maximizes reach.
User-Friendly Interface: The intuitive and user-friendly interface of Unity 3D caters to both novice and seasoned developers, enabling rapid game creation.
Extensive Asset Store: The Unity Asset Store is a treasure trove of pre-built assets, plugins, and tools, saving developers time and effort by providing a vast library of resources.
High-Quality Graphics: Unity's graphics capabilities, including the High-Definition Render Pipeline (HDRP) and Universal Render Pipeline (URP), deliver stunning visuals for all types of games.
Physics Engine: Unity's built-in physics engine offers realistic simulations, ensuring that objects interact as expected, contributing to more immersive gameplay.
Multiplatform Deployment: Unity 3D simplifies the process of deploying games on various platforms, reaching a broad and diverse player base.
AI and Navigation: The engine provides powerful AI tools and navigation systems, empowering developers to create dynamic, responsive NPCs and creatures.
Scripting and Coding: Unity supports C# and JavaScript, making it accessible to a wide range of developers while offering robust scripting capabilities.
Real-time Collaboration: Unity Collaborate facilitates seamless team collaboration, allowing multiple developers to work on a project simultaneously.
Community and Support: A vibrant and engaged community, coupled with comprehensive documentation, ensures that developers can find answers to their questions and receive support.
Ad Monetization: Unity Ad Services enable developers to monetize their games effectively, from in-game ads to interstitials and rewarded videos.
Analytics: Unity Analytics provides valuable insights into player behavior, helping developers optimize their games and make data-driven decisions.
Cloud Services: Unity offers cloud-based services for multiplayer networking, game hosting, and player authentication, enhancing online multiplayer experiences.
VR and AR Integration: Unity is at the forefront of virtual reality (VR) and augmented reality (AR) development, making it a prime choice for immersive experiences.
:
With Unity 3D as your game development engine, you gain access to a powerhouse of features that empower your creativity and streamline your development process. The engine's cross-platform capabilities, high-quality graphics, and robust asset store provide an unparalleled advantage in the competitive gaming industry. Unity's user-friendly interface and strong community support make it an ideal choice for both beginners and experts, while its AI, scripting, and analytics features ensure you have all the tools you need to create successful, engaging games.
In the ever-evolving gaming world, Unity 3D remains the ultimate choice for developers looking to create games that resonate with players across the globe. Whether you're dreaming of 2D classics or cutting-edge VR experiences, Unity 3D is your gateway to a world of gaming possibilities. Elevate your game development journey with Unity 3D and unlock the potential of your game ideas today!