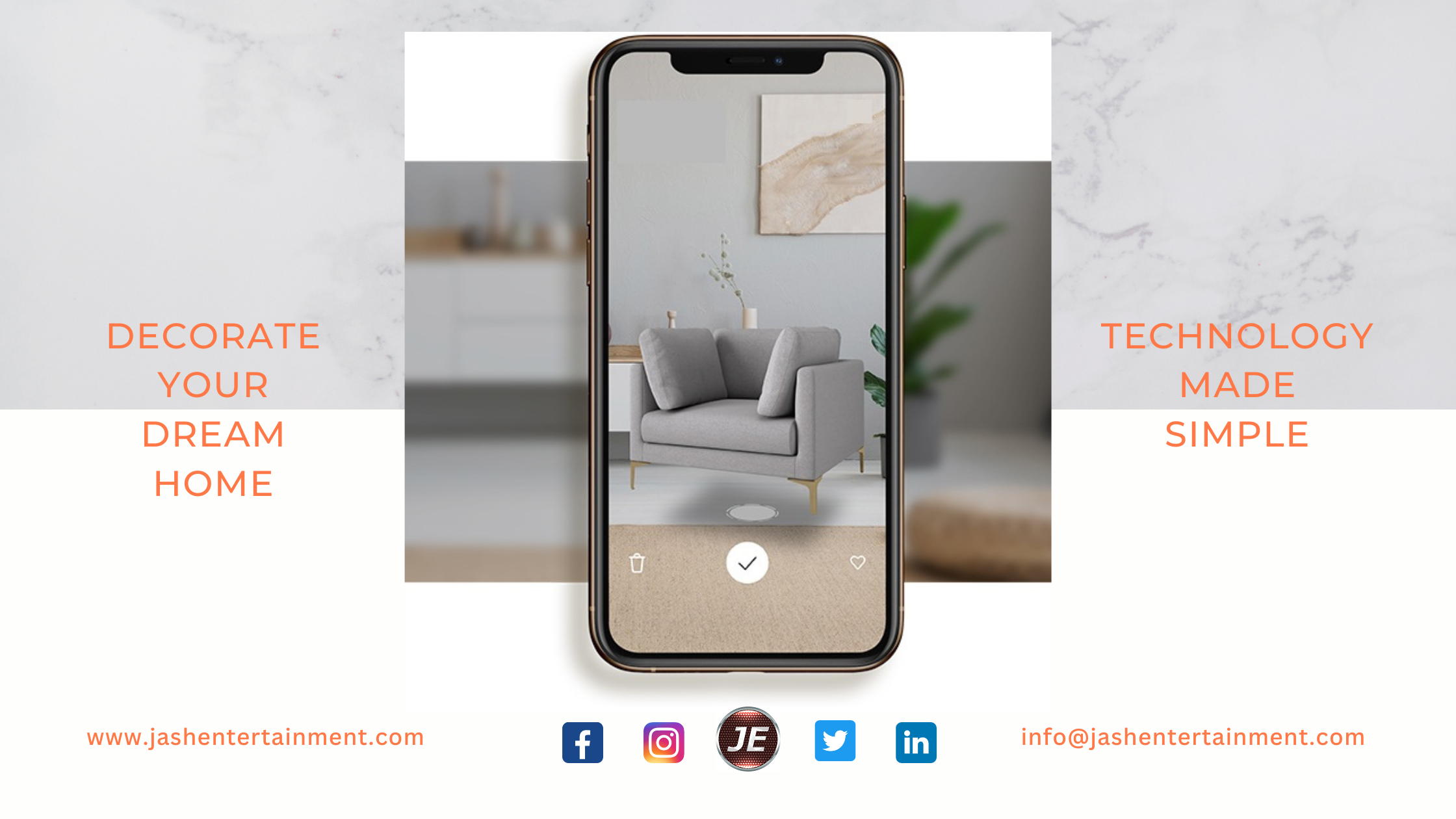 In the ever-evolving world of commerce, it's imperative for businesses to keep pace with technological advancements. And the furniture industry is no exception. Enter Augmented Reality (AR) and Virtual Reality (VR), two game-changing technologies that are reshaping the way we buy and interact with furniture.
In this blog, we'll explore how incorporating AR and VR can not only make your furniture business stand out but also boost your bottom line.
Advantages of Leveraging AR and VR in Your Furniture Business
**1. Virtual Showrooms:
Let your customers step into a virtual world where they can see how your furniture will look in their own
space. This unparalleled experience leads to confident purchasing decisions. #VirtualShowrooms

**2. Personalized Experiences:
Use AR to allow customers to customize their furniture, from color and material to size and design.
This personal touch adds value and encourages customer loyalty. #PersonalizedFurniture
**3. Reduced Return Rates:
By virtually placing furniture in their homes, customers can visualize the final look.
This reduces the chances of mismatched expectations and subsequent returns. #ReducedReturns
**4. Enhanced Customer Engagement:
AR and VR provide an immersive and interactive experience, increasing the time customers spend on
your website or in your store. #EngagingExperience

**5. Cost Savings:
Save on showroom space and costly physical prototypes. AR and VR enable you to display an extensive
catalog in a fraction of the space. #CostEffective
**6. Global Reach:
Expand your market beyond your local area. Customers from around the world can explore your
products without geographical limitations. #GlobalMarket
**7. Market Differentiation:
Incorporating AR and VR sets you apart from competitors, showing your commitment to cutting-edge
technology and superior customer experiences. #StandOut
**8. Data Insights:
Gather valuable data on customer preferences and behaviors, enabling you to tailor your offerings and
marketing strategies. #DataAnalysis
**9. Sustainability:
By reducing the need for physical prototypes and unnecessary shipping, you contribute to a more
sustainable future. #EcoFriendly
**10. Social Media Buzz:
Leveraging AR and VR generates buzz on social media, drawing tech-savvy customers and enhancing
brand visibility. #TrendingTech
In conclusion, the fusion of Augmented Reality and Virtual Reality in your furniture business is not merely a trend; it's a transformative journey towards growth and customer satisfaction. Embrace these technologies, and you'll discover a world of advantages that boost your business to new heights.
If you're ready to step into the future of furniture shopping, contact us today to explore how AR and VR can benefit your business.
Don't miss the chance to be a pioneer in the furniture industry's digital revolution. Embrace AR and VR, and watch your business thrive with JashEntertainment.