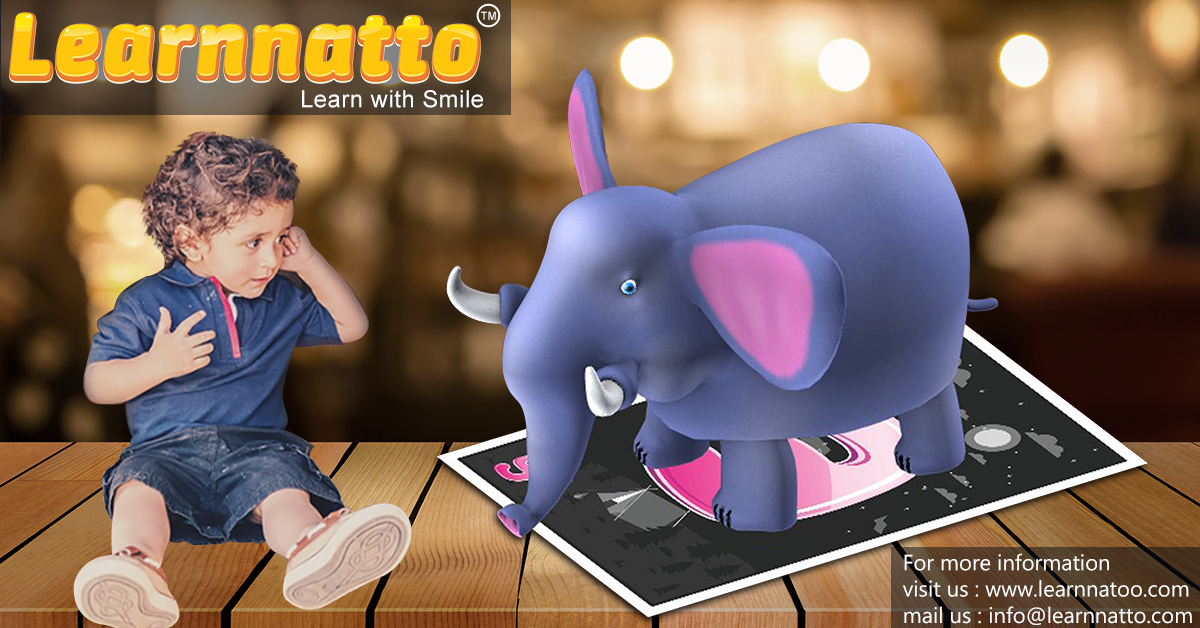 Why Parents and kids loves Learnnatto ?
It is great Digital learning platform which significantly improvement in Learning process of Junior kids specifically. Learnnatto Book is preschool education based product which can be usable at home easily .
This App will make your kids to learn about Animals, Fruit & Vegetables, Numbers along with Vocabulary.It displays the printed card objects coming live in front of eyes and Grab kids attention in the funniest way.All together in one place, to enjoy whenever you want and on the device you want, with the best picture and sound quality, speed browsing and video playback.
Beyond all Learnnatto is good for Homeschooling or Preschool education and additional curricular activities.

Instead of making education a burden, Learnnatto brings out more fun, easy to grab the book content ,playable ,change the real things in complete 3D touch Animation so become kids more attentive and used to Digital features and become more curious to interact with real and digital world surprisingly.

While engage your kids with Learnnatto, you didn't even know when your kids have a set of library in their memory and how they respond to this digital world more frequently.They recognize the Animals ,their voice and their behaviors respectively.

Kids seen the Vegetables, Fruits ,Animals and widen their vocab amazingly.
About Learnnatto :
Learnnatto has change the way to educate your kids and grab their attention to interact with real things having the magic of 3D Animation. It consists of 4 set of Books which contains:
1)Fruit & Vegetable from Alphabet A to Z
2)Wild and Domestic Animals through A to Z
3)Numbers from 0 -10
4)Vocabulary section
Learnnatto brings the all content of book in 3D with Great Audio and Visual effects which help your kids to become stick to it without any boredom.
To develop children's language talent, cultivate the observation and understanding of things, to stimulate the child's interest in exploring learning, We came out with Learnnatto - A Smart Book .
Benefits of Learnnatto books!!!
- Amazing combination of Learning Material with 3D interactions and "welcome kit" for your child in Educational world.
- Easy to carry and accessible anytime ,anywhere.
- Learning concepts turn into a fun amusing games so children will play and learn
- Make your kids more curious and grab attention to interact with real entities
- Simple to use and increase your children knowledge rapidly.